LMS, an acronym for Learning Management System, has been ruling the virtual platform with the advent of technical innovations and inventions. With technology being dutifully brewed into education we have many new and convenient features that an LMS has started exhibiting over the recent years. One of the important dimensions that an LMS is emphasizing upon is the concept of social learning. When you force learning in a particular way it may not bring positive outcomes all the time. Rather if you open up various gates to attaining knowledge you would be endowed with many praise worthy learners.
It feels great when you share things, isn't it? When you share your joys it gets doubled up. When you share your things you feel elated. What if you share your ideas, knowledge and opinion. Even this would get doubled up and make you extremely elated. The concept of social learning believes in sharing your thoughts, knowledge, ideas and concepts on the virtual platform, ensuring that you get double the knowledge that you shared. How to incite the concept of social learning in your learning management system so that you get the maximum number of learners enjoying the online learning paradigm?
There are many elements and methods that contribute towards accentuating social learning in your LMS. What are they? Read on to find out about them.
1. Blending in various social networking sites
Social networking sites have been the breeding place for sharing your personal information. Why not link it with your LMS so that the learner can share their educational or professional success on the online platform? This would make the learning process even more competitive and worth chasing as you get to display your success on the social media platforms.
2. Gamification
Gamification encourages the learner to look forward to attending the training sessions without any isolation or boredom hitting their minds. The attributes such as adding invites, displaying their scores for the world to see, making way for a healthy competition and much more makes gamification even more interesting and worth the efforts. Gamification has all the good reasons to give a boost to the social learning concept in the world of LMS.
3. Creating Groups for Discussions
Creating discussion groups is yet another way to strengthen the concept of social learning. An intangible place which would make way for opinions and ideas of all the learner. This discussion forum would be one of the most lucrative places where you get to come across a plethora of innovative thoughts and ideas that could be used for future purposes.
4. Speak your mind element
A column that allows the learner to freely articulate their thoughts and opinions are yet another important tool that makes way for being social on the online platform. This would be the perfect way to let the learners voice their opinion.
5. The Expert Area
Whenever you have a doubt, you always seek guidance from a teacher or a trainer and get it resolved. The online world does not encourage human intervention, hence creating a space where the learner gets to personally interact with an expert would be an ideal option. Let the conversation remain immortal on the LMS domain so that any learner having a similar query can have an access to the answers on the online platform.
6. News feeds
A newsfeed helps all the users to remain updated with the latest trends and happenings around the world. Moreover, a column that allows them to give their opinion would serve as an icing on the cake. This would make way for sharing opinions and thoughts about the updates that are being uploaded to the learning management system.
7. Displaying credits and appreciation
We all love it when we are appreciated, don't we? A token of appreciation for a task well performed gives a boost to the social learning concept. The online learning management system does not allow enough human intervention to make a face to face communication possible at all times. So whenever any learner has performed incredibly well appreciating through the online platform and letting the world know about their achievements is another significant way to make the concept of learning socially legitimate on the online learning platform.

Final Note
A learning management system is one of the best and most admired sources to impart the right amount of training. Above-mentioned are some of the means and methods through which you can integrate the social learning element in your LMS. Let the different options rule the LMS market that aims to make learning a fun and enduring process.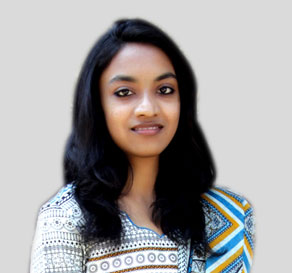 Snevy Christian

Snevy is an enthusiastic Business Development Executive, who takes care of Social Media Marketing, Email Marketing, and a bit of Content Writing with flair. She holds a Master Degree in Information Technology. Her enthusiasm and enriched spirit is like a "live wire" in the company. Such a working spirit has always helped her colleagues and the company.