The glory of an e-learning software can be measured on how gracefully it is being accepted by the audience. Developing an e-learning software can be compared to a journey with many ups and downs that need to properly adhered to for a commendable response. Today, let me brief you about the most common obstacles that an e-learning professional might come across and how to successfully crush them down to move ahead.

The 6 Challenges that an e-learning professional faces and how they can be dodged
Read on to find out the different challenges and how to overcome them.
1. The need to stay updated
The world of technology is often seen welcoming new entrants. If you do not keep an eye on the new updates, you might be missing out on some important dimensions. Make it a point to skim through the latest news on technology, attend tech conferences and go through various tech videos that brief you about the modern technology updates. This way you will have an idea about the new entrants and accordingly find out the most appropriate tool that will lead you to success.
2. Contemplating the generation gap
The world around comprises of people that belong to the 3 different generations. The X generation, the Y generation and the most recent ones considered as the Z generation. Creating an e-learning software that caters to all the generation on the same platform proves to be quite a challenge. To eradicate this limitation, one needs to study the needs and requirements of group of audience for whom the e-learning software is being made. Make the best use of all the information that you have collected to create an illuminating e-learning module.
3. Stringent e-learning budget
Budget is yet another important milestone that sometimes needs to be clearly worked upon before you start developing the e-learning modules. Each and every client has their own financial limitation which some times proves to be a bane or sometimes a boon. There are times when the project comes with a limited budget requiring you to use limited resources. Hence, you either need to articulate your financial expectations with the client or work with the available resources to build your trademark.
4. The need to keep the learners motivated
E-learning has off lately been appreciated as the most convenient and engaging form of learning. As every coin has two sides, the e-learning genre too has its limitations. There are times when it fails to hold the user's attention. And this entirely depicts the lack of motivation and the quality that the software has failed to exhibit. To avoid such a situation one needs to create valuable and engaging e-learning modules that do not fail to hook the audiences.
5. Irrational expectations
There are times when the clients come up with all sorts of suggestions and requests which seems to be far from the reality. In this case one needs to have a heart to heart conversation with your clients, bringing a level of transparency. Let the client know about the entire process of how an e-learning software takes birth. This to a large extent will make the clients aware as to how difficult it is to get an e-learning software designed and developed. This will clear out things and elude the clients from making tall expectations.
6. Sprinkling the right amount of vibrancy
There are instances where you come across contents that are either mundane or lifeless. Such type of contents demand extra attention to make it interactive and engaging for the audience. Make generous use of simulations, attractive images, consolidating attractive elements and come up with an e-learning module that is far from mediocrity.

Final Note
Obstacles are a part and parcel of a journey that is being steered towards success. The choice whether to stop or move ahead crushing down the obstacle vests entirely upon you. These are just the basic ones that the e-learning industry is juggling, you might even come across some grave issues that would be demanding extra care and attention. Pour out your heart in giving the best to all your clients irrespective of the challenges and obstacles.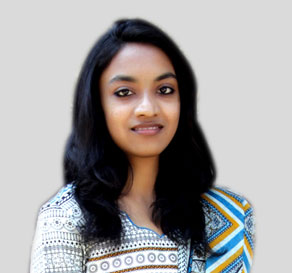 Snevy Christian

Snevy is an enthusiastic Business Development Executive, who takes care of Social Media Marketing, Email Marketing, and a bit of Content Writing with flair. She holds a Master Degree in Information Technology. Her enthusiasm and enriched spirit is like a "live wire" in the company. Such a working spirit has always helped her colleagues and the company.