Team Qafie, had a business tour to Silicon Valley in the month of February. A lot of benefits were received from this tour. Well, the February 2017 Insights will tell you more about this successful trip.
A few glimpses from the trip...
A trip to Silicon Valley, USA – 19TH February – 1st March:
Team Qafie has exhibited the product and services at the Startup Grind event powered by Google Ventures, held at Redwood City in Silicon Valley. Qafie was in the list of the top 100 companies handpicked from 80 countries and 200 cities around the world. As per the official figure of Startup Grind, "Of the 6,000 plus startups that were considered
In this event, Team Qafie has stumbled upon a number of investors, possible business partners and customers.
Words from the Founders' Desk:
"In a short span of less than a year, Qafie Software, Ahmedabad based EdTech startup is gaining a traction from the Educational, Business and Investor communities. I am glad to be a part of the Make in India and Startup India mission initiated by our honorable P.M. Narendra Modi. A recent visit to the Silicon Valley by Team Qafie give us the opportunity to showcase our products to the Ace of Industry experts across the globe. I am glad to inform that we have secured a funding from angel investor after seeing a great potential in our product. - Sam Maniar"
We congratulate the team on the success of the trip. This is just the beginning we have a long way to go...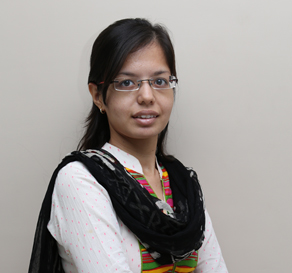 Monika Jain

Monika Jain is an enthusiastic Business Development Executive who takes care of the social media marketing bit, new business acquisition and client relationship management with a flair. She is extremely competitive when it comes to Business and believes bringing business on the table is not all that matters but giving a quality product along with client satisfaction is what brings more business.