"A true leader has the confidence to stand alone, the courage to make tough decisions, and the compassion to listen to the needs of others. He does not set out to be a leader, but becomes one by the equality of his actions and the integrity of his intent – Douglas MacArthur"
Qafie is a fast growing Educational Consultancy and a Support Company which is focused on delivering Quality Education to schools, colleges, universities, businesses, corporate and much more. Qafie from its offices in the UK and India serves all the education stakeholders to deliver Quality Assured International Education to achieve their goals. Started in 2016, Qafie is the sister company of Techno Infonet, a leading Web Design and Development Company which offers open source services and solutions.
Qafie is proud to appoint Bhavik Chandegara as the Project Leader. Bhavik has 4.5+ years of experience in PHP development and expertise in CMS Framework such as WordPress, Joomla, Magento, OpenCart, and also CodeIgniter. He, at Techno Infonet, is the Head of the Research and Development Department, who digs in deeper to inculcate the best knowledge in all the areas of learning. This Diploma (Computer Engineering) holder, stands out with the best of his abilities in the development field to achieve the greater heights and success.
We congratulate him on his achievement and good luck for the future!
"Of all the thing I've don't, the most vital is co-coordinating the talents of those who work for us and pointing them towards a certain goal – Walt Disney"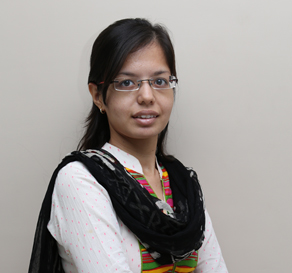 Monika Jain

Monika Jain is an enthusiastic Business Development Executive who takes care of the social media marketing bit, new business acquisition and client relationship management with a flair. She is extremely competitive when it comes to Business and believes bringing business on the table is not all that matters but giving a quality product along with client satisfaction is what brings more business.