Team Qafie is more than happy to announce the news of it being a Government approved StartUp Company. A journey that began with the Vibrant Gujarat Summit to a government approved startup, emotes the amount of joy that we have been experiencing to hold this title.
With Narendra Modi swearing-in as the Prime Minister of India – 'Startup India' and 'Digital India' campaigns have been roaring the Indian markets with opportunities, hunting down its potential preys. We are happy to have bagged this opportunity in fostering our 21st-century vision to make learning and imparting knowledge a much easier process. The quality of the Qafie LMS being accessed on all possible devices at all possible times resonates the 'Digital India' campaign; taking learning to digital platforms.
Qafie Software Private Limited - being recognized as Government approved Startup, reminds us of the milestones that we have covered so far and is yet to be covered in the coming years in collaboration with the Government of India.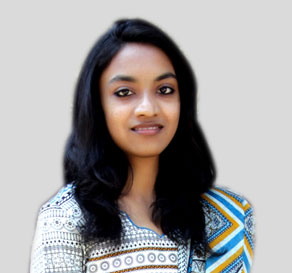 Snevy Christian

Snevy is an enthusiastic Business Development Executive, who takes care of Social Media Marketing, Email Marketing, and a bit of Content Writing with flair. She holds a Master Degree in Information Technology. Her enthusiasm and enriched spirit is like a "live wire" in the company. Such a working spirit has always helped her colleagues and the company.