Getting everyone on the same page is a task that most of the organizations and institutions would appreciate with much vigor and valor. This is possible through a very useful tool which is known as the Learning Management System - a software application that is used for documentations, reporting, delivering learning modules and much more to ease out the management process.
The main dish is often followed by some side dishes that accentuates the flavor of the food along with satiating one's taste buds. In the world of LMS, we have various side dishes that when integrated brings out the best of both worlds. LMS integrations play an important role in boosting up the functionalities of the Learning Management System. Without having to change the software you can get the desired features by making use of the right integrations. The technical market out there has a variety of integrations that are promising the best of results.

LMS integrations
Today let me take you through some of the prominent LMS integrations that are sure to grab your eyeballs.
1. Salesforce integration
The Salesforce integration accentuates the user experience for both the admins as well as the learners. Lots of useful reporting options, real-time information display and attractive widgets are some of the favorable features that one gets to redeem by implementing this integration. Moreover, a user need not login again to move from corporate network to personal learning portal.
2. Shopify integration
How about an e-learning and an e-commerce facility going hand in hand? Sounds attractive, isn't it? With Shopify integration, one can make the e-learning venture smooth and glossy. A great user experience followed by secured learning methods, Shopify is one of the most sought after LMS integrations.
3. PayPal integration
Want to create a strong and secure gateway for buying and selling process imbibed in your LMS? You could very well make use of PayPal integration so that transactions are carried out quite smoothly. Integrating it in your LMS will surely boost up its usability and convenience.
4. Google Analytics integration
Google Analytics Integration proves to be extremely useful to check the website's as well as the e-commerce initiative's performance so as to provide a clear information on how well it is being accepted by the audience.
5. Twitter integration
An online presence has become the need of the hour. To make this possible,
Twitter integration can be used to make sharing and connecting through the online platforms much easier. Twitter feeds are one of the most popular ways to get the attention of the users on a large scale. With Twitter integration, the users, as well as the learners, can be given the opportunity to tweet about their performance, task completion and many such tasks that will boost their self-esteem.
6. Webhooks integration
Want to notify your learners in real-time? Webhooks to your rescue. Streaming a live video, giving instant results about a leaner's performance, test marks etc., can be aided through Webhooks.
Final Note
Above mentioned are a handful of integrations that has managed to make a special place in the world of Learning Management Systems. With constant updates and upgradations, there are many new and far more advanced LMS integrations that would soon take the world by storm.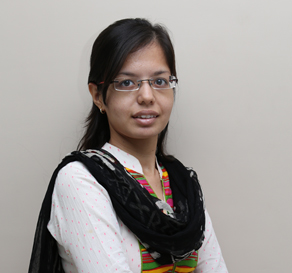 Monika Jain

Monika Jain is an enthusiastic Business Development Executive who takes care of the social media marketing bit, new business acquisition and client relationship management with a flair. She is extremely competitive when it comes to Business and believes bringing business on the table is not all that matters but giving a quality product along with client satisfaction is what brings more business.