The implementation of a Learning Management System is often followed by a definite set of responsibilities which needs to be fulfilled with grace and elegance. Are you planning to switch to a new Learning Management System?
Well, let me take you through some of the best practices that will help you in this transitional phase.

1. Elucidating objectives
The first and foremost step is to be clear about what your organization needs and what are its expectations with the LMS that will soon be put into practice. Moreover, it is also advisable to list down the requirements, prioritize them and accordingly work towards its accomplishment.

2. Planning it out
After the goals and objectives have been defined it becomes extremely necessary to plan out as to how the things would be executed. Proper planning will always give you the desired results within the desired time. Hence, the successful implementation of an LMS lies in a well-planned concept that augments its success.

3. Preparing for a change
Change is always inevitable. Anything that remains stagnant tends to root after a certain period of time and hence a change should always be encouraged. When a company adopts a new system each and every employee needs to embrace the change and accept it with an open mind. This thought will create an air of enthusiasm among the employees to get acquainted with the new Learning Management System.

4. Selecting a team of administrators
LMS is a tool that will take care of the management of an organization and it becomes necessary to take care of this tool that would be governing the entire organization. Appoint people who will look after the implementation, administration and the maintenance of the Learning Management System.

5. Validating co-ordination
Apart from the moral support that the employees render it is equally important to get technical support from the internal as well as external team members working on the LMS. This will help in clearing out the grievances from the very beginning so that you do not have to face severe consequences at a later stage.

6. A proper training
A proper training will go a long way in yielding fruitful results. It plays an important role in making the employees as well as the administrators aware as to how the new system will be functioning.

7. Selecting functionalities
LMS comes with a wide range of functionalities that adhere to different needs and requirements. An organization should make efforts to use only those functions that are necessary. Sometimes using each and every function will end up in a chaos at a later stage.

8. The big switch
Once the stage is set, all you need to do is to give your best performance. There are different methods of switching over to a new LMS. You could either do it gradually – which is the most preferred one or start operating the new system parallel to the existing one and gradually make the switch. Apart from these, you could make an overnight switch where you completely adapt the new LMS.

Conclusion
Implementing a new LMS indeed requires a proper planning, coordination and cooperation for a smooth switch over. Once the new LMS starts its journey in the organization, one needs to mark the success of this entire transitional process as each and every person has contributed to the change.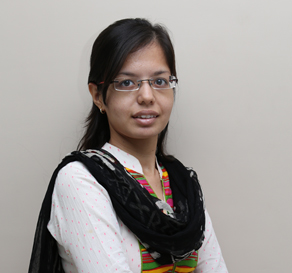 Monika Jain

Monika Jain is an enthusiastic Business Development Executive who takes care of the social media marketing bit, new business acquisition and client relationship management with a flair. She is extremely competitive when it comes to Business and believes bringing business on the table is not all that matters but giving a quality product along with client satisfaction is what brings more business.