The best gift any government can give to its youth is a quality education and infrastructure that helps in shaping their lives. Nalanda University and Takshashila are the standing proofs that define the legacy of education in the Indian Economy. Many reforms and changes in the education system has been brought about to improve the quality of education, as it is believed that a well-educated youth is one of the most powerful resources that any nation could possess. Dr. APJ Abdul Kalam, Kalpana Chawla, Indira Nooyi, Satya Nadella are some of the Indian pioneers that reflect the intensity of the elementary as well as secondary education of the Indian system.
What about the millions of other Indians who could never make it this big? There are many factors that contribute to a person's overall growth and development and one among them is the quality of education that s/he receives. Today India is struggling between 'where we are' and where we want to be' in the field of education. A struggle that is witnessing a lot of adhesives that are used to plaster the never diminishing gap with hollow initiatives promising a bright future of the Indian education system.
There have been many educational initiatives introduced since India's Independence. Community Development Programme, Sarva Shiksha Mohim and the most recent being Saakshar Bharat Mission for Female Literacy, Right to Education Act (RTE), Beti Bachao Beti Padhao and Rashtriya Madhyamik Shiksha Abhiyan. Did you know that almost 260 million children attend school in India and this enrolment number has escalated over the past two decades with the help of Right to Education (RTE) Act of 2009? Despite spending Rs 1.16 lakh crore ($17.7 billion) on Sarva Shiksha Abhiyan (SSA –the national program for universal elementary education, also known as RTE) – the quality of learning was declined between 2009 and 2014 as per the reports of India Spend. Yet another report showcased how education initiative spending initially rose to 20% of the total spending on elementary and secondary education which later dropped to 10% by the year 2015, weakening the lifeline of the educational initiatives. All these initiatives could be best described as a double-edged sword which has its own set of advantages and disadvantages.
Narendra Modi, swearing-in as the Prime Minister of India in the year 2014 initiated the 'Digital India' concept with a vision to take education on the technical platform preparing our youth for the future."Nearly a billion people on mobile phones and over 200 million mobiles connected to the internet, there has been a considerate rise in Digital Learning" says Aditya Malik CEO and MD at Talentedge. One of the initiatives that the Modi lead government could be proud of since its inception. Could this be the turning point in the Indian education system? Time will surely tell!
Every 5 years down the lane you witness a new leader with his contoured educational initiatives that are left loose after a certain period of time. These loose ends make it difficult for the educational system to hold on to a change that is deemed to be beneficial for the layman. No doubt there have been times where these ropes have managed to take the education to a new level, but the progress is bare minimum to the expected results. The Indian economy witnesses more than 20 million children who reach school age every year and a carelessness to improve the system will cause a major loss to the nation.
A great way to promote national interests is a well-lit education system that enlightens the paths to a better and more civilized nation. So what are we waiting for? More such initiatives? Changes in our beliefs? Or rather a change in the government itself? Entwined in a web that we ourselves have woven to protect our pride and culture makes us ponder upon the current education system in India.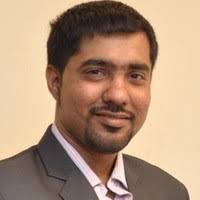 Bhushan Parikh

Bhushan Parikh has been working as Digital Marketing Manager, He has good knowledge and experience of internet marketing , SEO, PPC and Social Media Marketing.