The reign of technology has brought in a whirl of craze for eLearning systems. Students and employees are constantly looking for online training courses to enhance their knowledge in their respective fields. If you are offering an online training course or activity, Learning Management Systems are essential and effective tools that help track your employees' progress with these courses. Whether you may be an educational institute, a corporation or a management company if you need a storehouse to track your training activities and progress records, investing in the right LMS is the way for you.
How Can You Make the Most Out of Your Learning Management System Software?
An LMS can be the most effective tracking tool for eLearning course, as long as it is used to the most of its capacity. Here are five strong tips to utilise your Leaning Management System Software and reap maximised profits.
Tip 1. Use It Frequently to Keep a Track of Records
An LMS provides you with a platform to not only store all of your data and track your activities, but also to interact with other students, employees or teachers. This platform creates an incentivized, systematic log of your course. You can understand how your learners or employees are fairing in your course, and track exactly what they need to grow further.
By following the LMS' assessments and data records constantly, you understand how your course has helped or is helping its users. It also provides you with learner assessment rates and outcomes. This gives you a good statistic to realize not only how each student and learner can improve their learning curve, but also how you may improve your own course for the future.
Tip 2. Encourage Interaction Within Employees
It is vital to engage the employees with your courses, so they may be inclined to keep up their learning curve. A domain that is interactive, interesting and playful creates a healthy and stress-free environment. You can include quizzes, games, leaderboards, etc, to keep the courses gripping. Include fun features like being able to befriend other employees and have contests with them on quizzes or assignments. This creates a healthy competition that keeps spirits high. Use discussion forums to allow your employees to interact and voice doubts that could have also been shared by others.
Tip 3: Create a User-Friendly Database that is Easy To Understand
The learners must find your LMS simple to use and understand. It must not, in any way, alienate the users, or have them spend an enormous amount of time in understanding the database. This would demotivate them from returning, and would also bring in unwanted stress that gets in the way of healthy learning. There are a number of ways to ensure that your students have grasped the LMS and are using it to its full potential. The most basic one is to hear directly from them, through the means of constant feedback channels and FAQs.
Put yourself in the shoes of your learners and try to use the LMS. This would give you a new insight into your teaching experience and allow you to identify any basic modifications if necessary. Include tutorials and walkthroughs to ensure the students are aware of all the features offered by your LMS.
Tip 4: Branding and Customisation of your LMS
Your ultimate goal is not only to guide learning but to also be able to sell your brand to the users. A good Learning Management System software would provide a flexible interface to pool in your own brand content, and create personalized modules for your course.
This would also allow you to develop a more vibrant learning user interface, one that is not monotonous and boring. The users should engage with your unique quality and you should be able to guide them in your own original way.
Tip 5: Effective Communication Channels
Your LMS provides you with multiple options to enhance your communication with learners. Not only that, but it also provides platforms for employees to be able to communicate with other employees and learn from them. This is like a virtual classroom, only much bigger and dynamic. Tools like personal messaging, befriending, discussion forums, video conferencing, event planning and calendars keep your database open and convivial. Learning with others is often more beneficial than trying to do so all by yourself, as you may find yourself under a scourge of pressure alone. Make sure your learners feel that they have adequate help, company, and are receiving a good amount of attention.
An LMS is vital for any trainer or employer to keep a track of the course's utility. With all of the above tips, you can realize the added advantages of maximized utilization of your course. In studying your learners' progress, you also discern what you require for the progress of your own course. Invest in the right LMS and spread the art of teaching in the most systematic, fun, and engaging manner.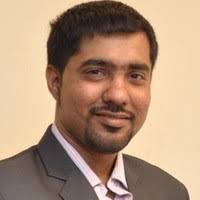 Bhushan Parikh

Bhushan Parikh has been working as Digital Marketing Manager, He has good knowledge and experience of internet marketing , SEO, PPC and Social Media Marketing.