With so many LMSs (Learning Management Systems) now available in the market, selecting one for your company would surely not be an easy task. As per a Brandon Hall Group's research, around 38% of the companies in the US that use LMSs are not satisfied with the system and are looking for a change.
To make sure that you are not a victim of the same, we have a list of some important tips from e-learning experts to help you make the decision-
1. Understand Your Requirements
The first step for selecting the best LMS software for your company is understanding what you really expect from the LMS. Focus on your business or training goals and you will definitely have a better idea of the things you want your LMS software to do or the features you want the system to have.
Also, give special attention to the audience. Consider factors like the age of your employees, their skills, the total number of employees that will use the software, etc. This will help in zeroing on the learning strategy and make the software selection easier.
2. Focus on the Must-Have Features
There are must-have features and then there are good-to-have features. When selecting an LSM software, your focus should be on the features that you'd definitely want the software to have. For instance, if your employees are in the age range of 30 to 40 years and using LMS for the first time, ease of use is something that the LMS should have.
Similarly, the systems come with a host of features like tracking and reporting, branding and customization, compatibility with current systems, xAPI and SCORM compliance if you adhere to these standards, monetizing website blog, and providing certification. Understand these features to know whether or not you need them in your LMS software.
3. Start Short Listing
After identifying your requirements, audience, and knowing the features you need, you can now start searching for options online. Visit the official website of reputed LMS software providers to get detailed information about the system they offer. Compare them on the basis of your requirements and you should be able to find a few worthy contenders.
You can also check the customer reviews online or even get in touch with the system providers to get a better idea of how good a system actually is. Also, go through the different ways in which the company offers customer support. Prefer a company with an excellent reputation and decent customer reviews that offers reliable support services.
4. Making a Decision
If after short-listing you are left with 2-3 options, the best way to pick one would be to rely on genuine customer reviews. Many of the system providers also offer demo and free trial. Use them to know how an LMS software actually works and feels.
Once the decision is made, share the same with all the stakeholders and your colleagues. Be receptive to feedback to make sure that everyone involved is satisfied with the selection.
LMS Selection Made Easy
Focus on the points discussed in this post and you are sure to select an LMS software which prioritizes the requirements of your company. While this surely can be a time- and effort-consuming process, if you are looking to create a positive e-learning environment in your company, you will have to do it the right way with the help of the tips listed above.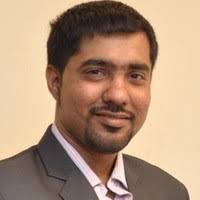 Bhushan Parikh

Bhushan Parikh has been working as Digital Marketing Manager, He has good knowledge and experience of internet marketing , SEO, PPC and Social Media Marketing.